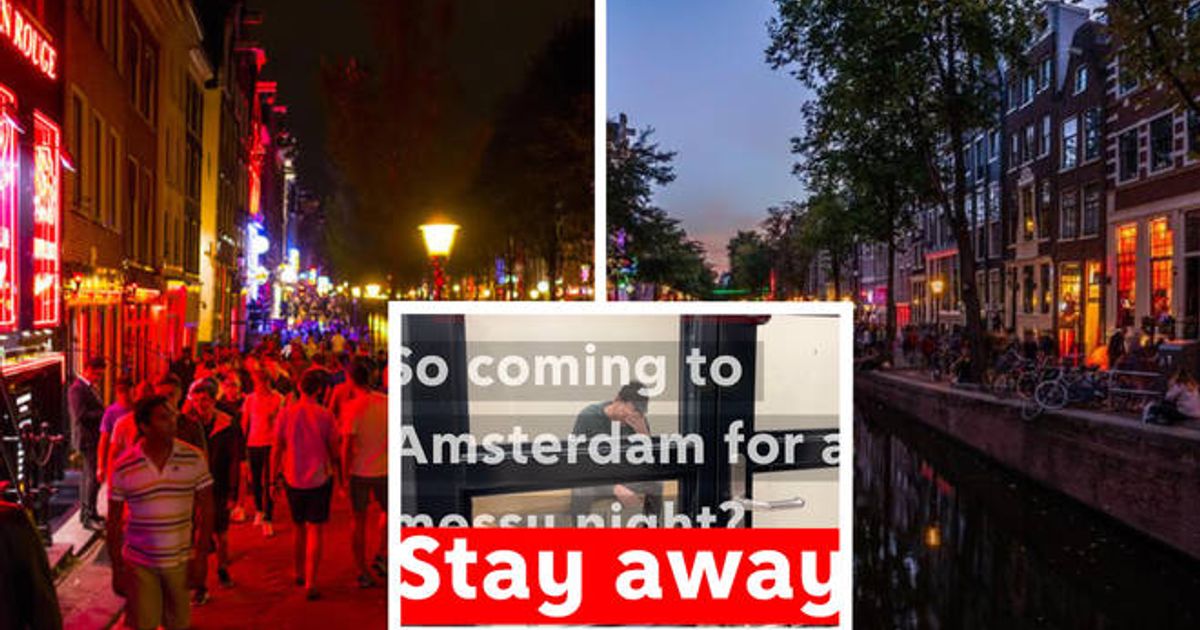 Amster-banned.. lager louts beware!
Amsterdam's city council has launched a campaign aimed at young male tourists from the UK, urging them to "stay away" and discouraging them from seeking a "messy weekend" in the Dutch capital. The move is part of a wider effort by the city to shake off its reputation as a hub of sex and drug tourism and combat nuisance behavior.
As part of the campaign, billboards displaying images of Amsterdam residents with the text "We Live Here" have been installed throughout the city. The council is also planning to relocate the red-light district's famous neon-lit windows to a new "erotic zone" away from the residential areas.
The ad campaign, created by the city council, targets 18-25 year-olds and aims to highlight the legal consequences of drunk and disorderly behavior, which can result in a fine of €140 and a criminal record. The campaign's ads will be triggered when someone from the UK searches for terms such as "stag party Amsterdam," "cheap hotel Amsterdam," and "pub crawl Amsterdam" on the internet.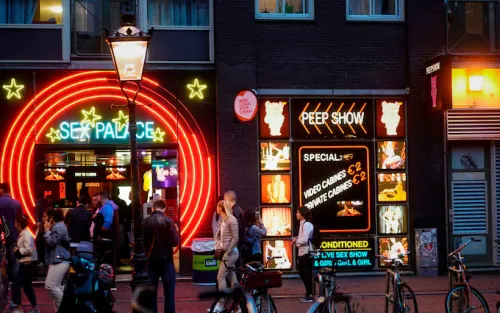 Sofyan Mbarki, Deputy Mayor for Economic Affairs and the Inner City, has said that visitors are still welcome in Amsterdam, but not if they misbehave and cause nuisance. "As a city, we are saying - we'd rather not have this, so stay away," Mbarki said.
Amsterdam, which has a population of over 850,000 people, welcomes around 20 million tourists each year, with around 5% of them coming from the UK. The council's move comes as the city seeks to address issues of over-tourism and find ways to balance the needs of visitors and residents alike.