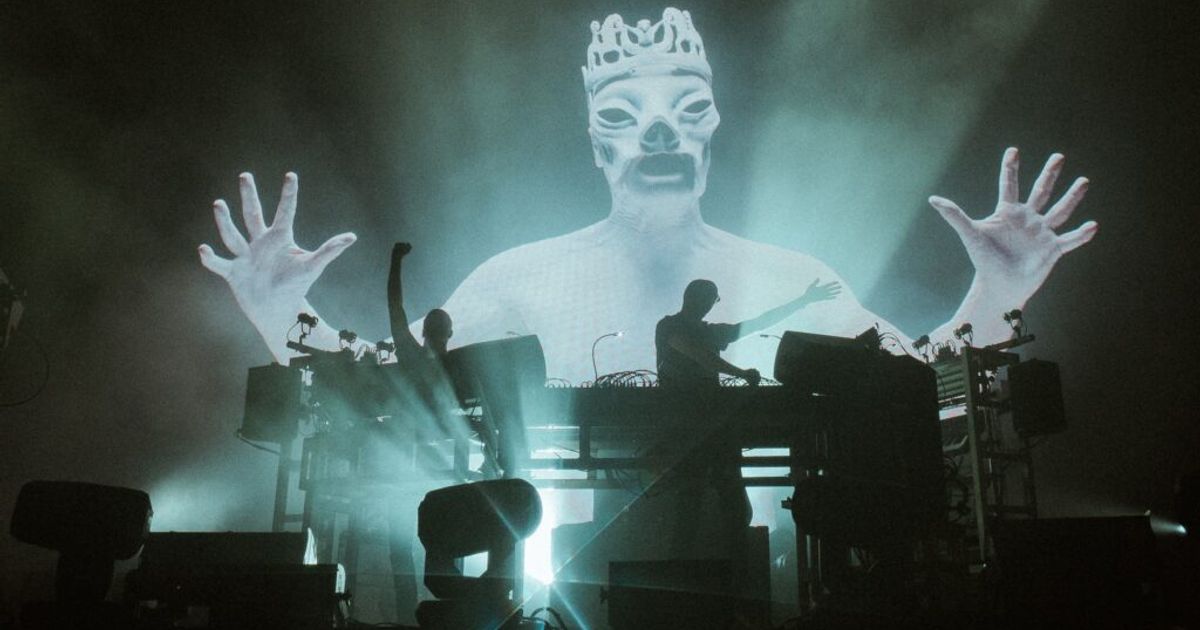 The Chemical Brothers release new single "No Reason" with mind-bending music video
The Chemical Brothers are back with their newest experiment in blending psych rock and electronica with "No Reason" and another incredibly mind-bending music video.
A highlight of the Grammy Award-winning band's recent live shows and DJ sets, "No Reason" is unmistakable and irresistible, built from a cascading melody, a heavy acid riff and a snare roll that rattles like a military tattoo. The track comes with a surreal 'Neon Marching Band' video directed by longtime collaborators Smith and Lyall and choreographed and performed by Gecko Theatre that will be familiar to anyone who saw one of the band's incredible 2022 festival appearances.
"No Reason" is the first new music released by The Chemical Brothers since 2021's "The Darkness That You Fear." The band are currently working on the follow up to 2019's hugely acclaimed album No Geography.