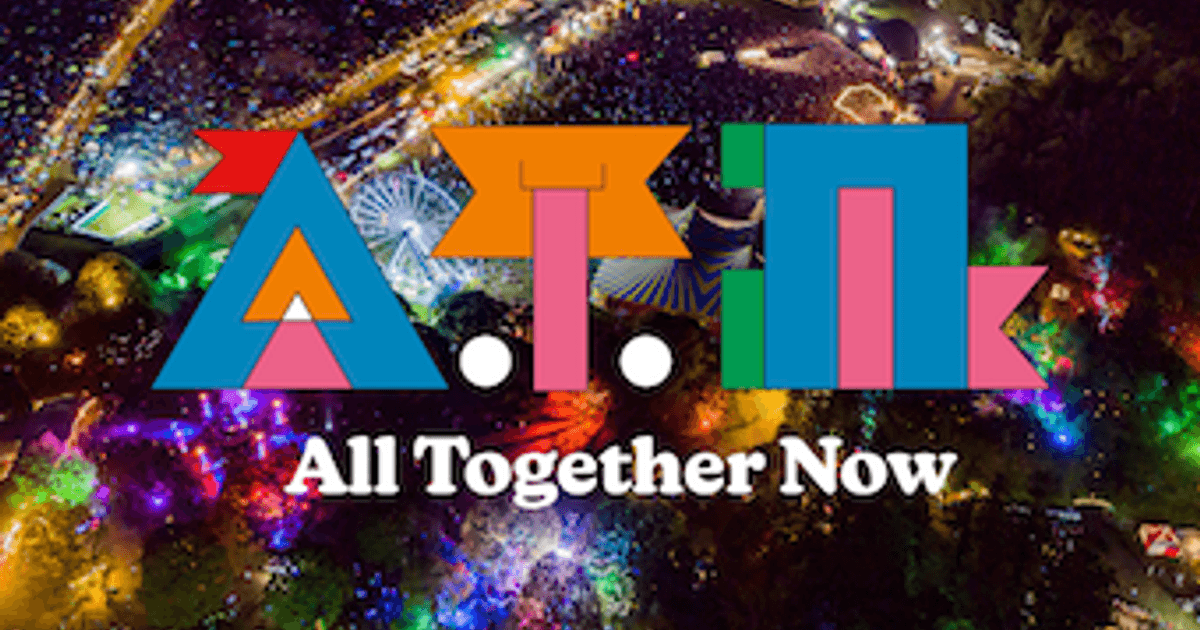 Your EDM guide to ATN 2023
Today (Thursday 3 August 2023) marks the official launch of All Together Now at Curraghmore estate, just outside Waterford City. Dance Nation Radio are excited to see an incredible lineup of DJs & producers and quite frankly we're spoilt for choice this year. Here's a handful of what's on offer in the world of electronic dance music..
A salute to Andrew Weatherall: Kelly-Anne Byrne, Conor Feeney & Al Feeney
Fri, 4 Aug 2023 23:30-02:00 Belonging Bandstand
Irish DJ's Kelly Anne Byrne and the Feeney brothers come together to pay tribute to English musician, DJ, songwriter, producer and remixer, Andrew Weatherall.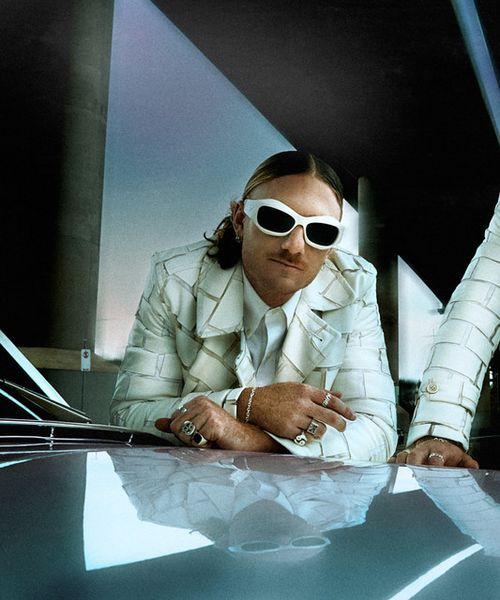 Sat, 5 Aug 2023 00:00-02:00 Arcadia 'Bug'
Partiboi69 fuses cutting edge, computer-animated graphics with the sounds of Electro Dank, Ghetto Freak and K-Tech, to create a portal into his complex mind. We particularly love him for keeping us entertained during lockdown with his YouTube livestreams.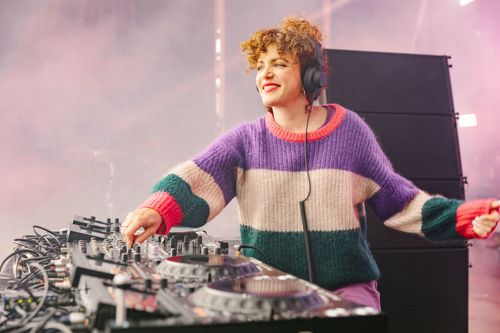 Sat, 5 Aug 2023 00:15-01:45 Lovely Days
Annie Macmanus is an author, broadcaster and DJ. Over her 20 year career in the arts, she has created a far reaching cultural presence, rooted in quality, integrity, and authenticity. Annie has a strong legacy of seventeen years presenting flagship music shows on BBC Radio 1. She has been a key music industry figure championing female and LGBTQ+ artists and advocating for positive, inclusive change.
Sat, 5 Aug 2023 01:45-03:30 Lovely Days
New Zealand-born brothers Ben and Louis Helliker-Hales create understated house and techno that encompasses elements of jazz. With their ever-strengthening production credentials, the brothers have been able to mark themselves out as one of the most eminent underground duos to emerge from the South Pacific.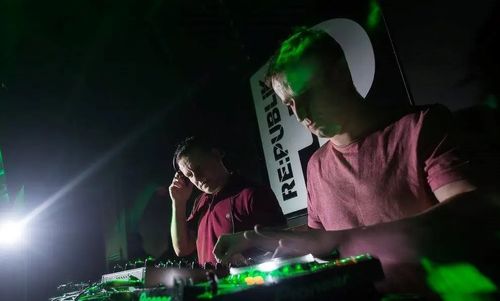 RE:PUBLIK - Warren & Kenno
Sat, 5 Aug 2023 21:00-22:30 Arcadia 'Bug'
Re:Publik are delighted to return to the very special 'Arcadia Bug' at this years All Together Now festival in Waterford, with Warren & Kenno from 9pm.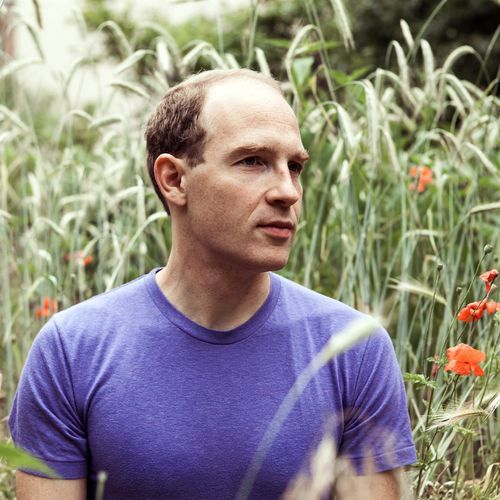 Sat, 5 Aug 2023 22:00-23:15 ATN Main Stage
Canadian composer, musician and recording artist, Daniel Victor Snaith, incorporates electronic psychedelia, krautrock rhythms and breakbeat drums to create a swirling, lush, musical panorama as Ryan Smith, Brad Weber and John Schmersal will join Dan in his live performance.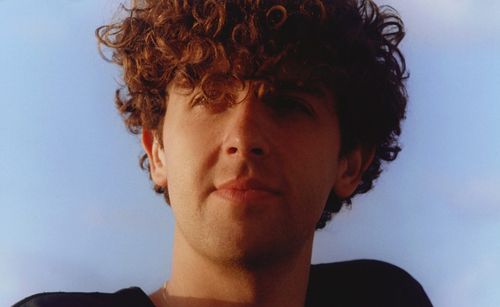 Sun, 6 Aug 2023 00:00-0130 ATN Main Stage
English musician, Dance/ Electronic DJ and producer, who is known both as a solo act and as a member of the London-based band The xx. Since engaging in his solo career, Jamie has been met with strong critical acclaim.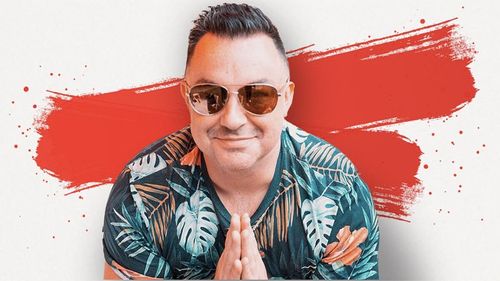 Sun, 6 Aug 2023 00:00-01:30 Arcadia 'Bug'
Al Gibbs is an award-winning DJ, producer and radio presenter and a household name in the dance music scene.
Sun, 6 Aug 2023 00:30-02:00 The Cambium Club
Dónal Dineen's Backstory Dances have gone from strength to strength in the last year with a new residency at the Commercial Rowing Club in Dublin and a series of acclaimed stages curated by him at Irish festivals throughout 2022 making it a year to remember. The Backstory motto "All the colours, every dancing mood" has served it well and the atmosphere generated on one heady night after another has become the stuff of legend from its genesis in its spiritual home of the much-missed Jigsaw in the north inner city to its current incarnation by the Liffey Banks. It was a family affair all year long in 2022 with Dónal playing B2B sets with a stellar line-up of Irish and international DJs and for the second annual Backstory appearance at the Cambium Club in Global Roots at ATN, he's going to be hosting a selection of live electronic acts as well as digging deep into his box of wares for extended journeys into sound with a plethora of special guest diggers and DJs joining him from home and abroad throughout the day and night.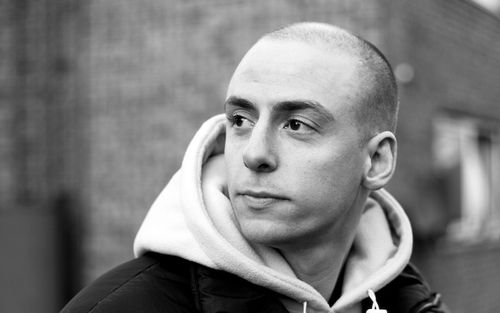 Sun, 6 Aug 2023 01:30-03:30 Lovely Days
English Berlin-based DJ producer, Jay Donaldson, utilizes ecstatic melodies and borderline lo-fi aesthetics to craft tracks that are as challenging as they are infectious.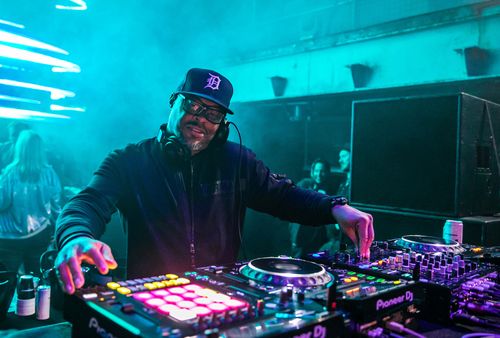 Sun, 6 Aug 2023 01:30-03:30 Arcadia 'Bug'
American electronic music producer and DJ, Hood is often regarded as the creator of minimal techno, a sound that still dominates techno, but no one can make it sound as good as Robert Hood, who still finds new ways to make stripped-down, efficient techno sound exciting 25 years later.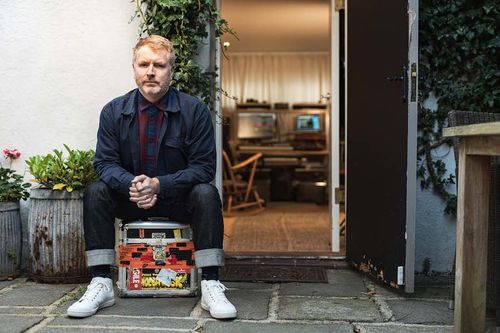 Sun, 6 Aug 2023 01:30-03:30 Éalú Le Grá - Draíocht Anocht
Under his Jimpster alias, he has become one the most revered deep house artists operating on the scene today. His esteemed labels Freerange and Delusions Of Grandeur continue to help break incredible new music and equally impressive acts such as Detroit Swindle, Tornado Wallace and Session Victim. From his UK base, Jimpster has inadvertently become a standard-bearer and custodian of the authentic house sound and carries this flag to the four corners of the world.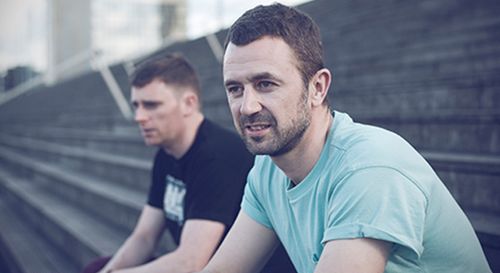 Sun, 6 Aug 2023 2023 21:30-2300 Éalú Le Grá - Draíocht Anocht
Darren Daz Dalton aka one half of DJ duo Get Down Edits & the man behind all the Get Down Edits production work has been a music lover since his early teens & began collecting Vinyl back in 95 at the tender age of 15 by the time he hit 17 he was out playing gigs in bars & clubs in his native Waterford City & has been DJing ever since. Over the years he has supported or played beside international DJs like Kenny Dope (MAW), Kerri Chandler, Chez Damier, Greg Wilson, DJ Deep, The Revenge, Atjazz & Charles Webster to name a few & as part of Get Down Edits alongside dj partner Martin Roche has been doing the festival and international circuit with great reception playing some incredible events including the famous Glastonbury in 2016, Electric Picnic, Body & Soul, Electric Elephant in Croatia, the House of Disco Warehouse Project Takeover in London, and so on.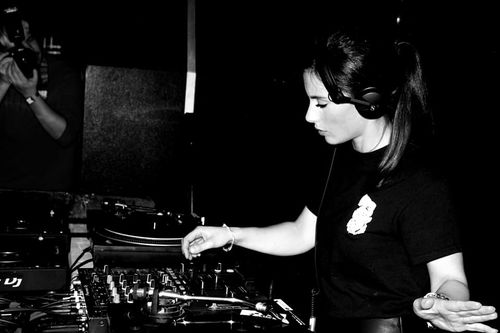 Sun, 6 Aug 2023 22:30-00:00 Arcadia 'Bug'
Hailing from Waterford, Cailín is known for her dedication to the art of DJing and vinyl only style. A name applauded in Berlin and recognised as far as the Americas, the 2x Boiler Room selector has rightfully become one of Ireland most respected DJs.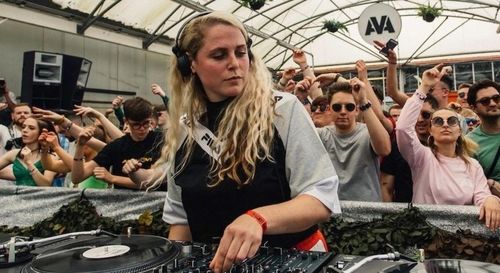 Mon, 7 Aug 2023 01:45-03:30 Arcadia 'Bug'
The Belfast-born, Berlin-based DJ, Sally C has stamped herself as one of the most exciting new artists on the scene. With a deep passion for vintage house that crosses the gamut of hip house and acid, right up to future-facing techno and electro rollers, she has developed a knack for selecting timeless, slept on classics that deserve the shine her sets bring.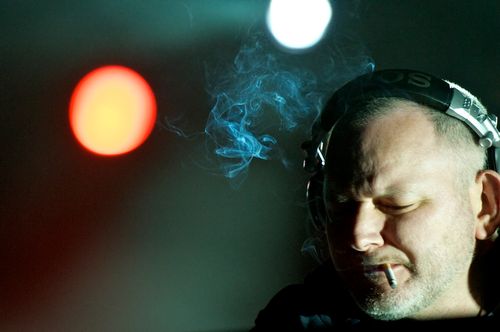 Sun, 6 Aug 2023 23:00-00:30 Ping Pong Disco
Dubliner electronic musician and DJ, Marcus Lambkin, kindly called "Godfather of DFA Records" will be bringing his pulsating, intriguing and super-charged made for the dance floor acid house electronic music to ATN 23 and we can't wait to see him.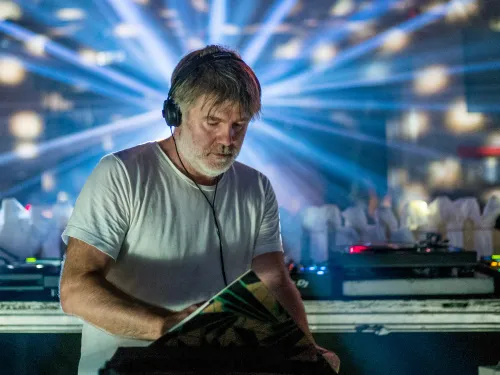 Mon, 7 Aug 2023 01:00-03;00 Something Kind of Wonderful
American musician, DJ, singer, songwriter and record producer, frontman of iconic LCD Soundsystem, will be playing a dj set with solid groove laden mix, plenty of soul, some funk fantasia and a bit of Detroit edge.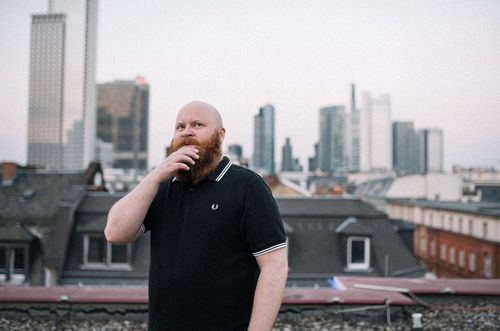 Mon 7 Aug 2023 01:00-03:30 AVA In The Woods
Skatebård, the Norwegian producer of all things electronic. Connoisseurs know that his catalogue oscillates between emotional techno, neo-italo, electro from an alternative future and a Scando-cosmic reinterpretation of pure Detroitian house.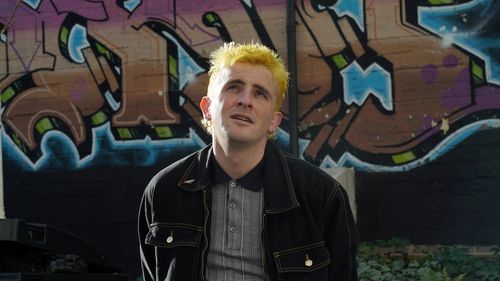 Mon 7 Aug 2023 01:30-03:30
Head of VSN, Host of Éire Eile ar @tg4tvand co-conspirator to G TOWN Records, Rinse France resident Shampain has been around for a lot longer than it'd seem at this point, with the city of Galway on his back and an array of styles under his mixing belt.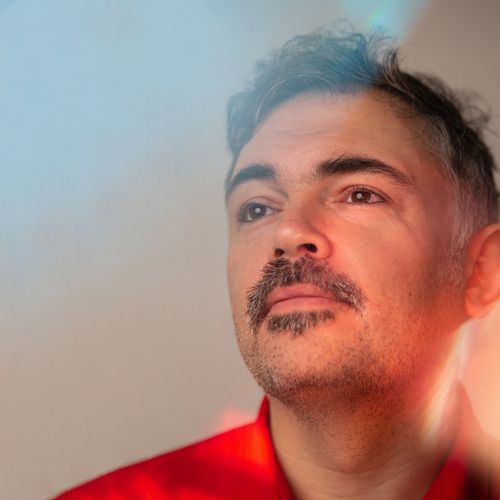 Mon, 7 Aug 2023 02:00-04:00 Ping Pong Disco
Austin Ato is a DJ and musician in Scotland who makes records for dancing. He's made records for Classic Music Company, Percolate, Phonica White, Defected, Me Me Me, Futureboogie and Delusions Of Grandeur.
Playfully dancing between the deep grooves of the underground and raucous drums of the big rooms, Glasgow's Austin Ato has seen his profile rise over the past few years. Initially releasing on the highly influential taste-maker and record store, Phonica on their white-label imprint, showcasing a blend of live keys and drums with exquisite sampling. This was followed up with a blazing 12" of disco cuts and loopy, drum machine house on Man Power's Me Me Me label. His DJ sets have led him to play many of the best parties in the UK with 2019 seeing first Asia tour and performance Defected Croatia which label owner Simon Dunmore called one of the week's highlights.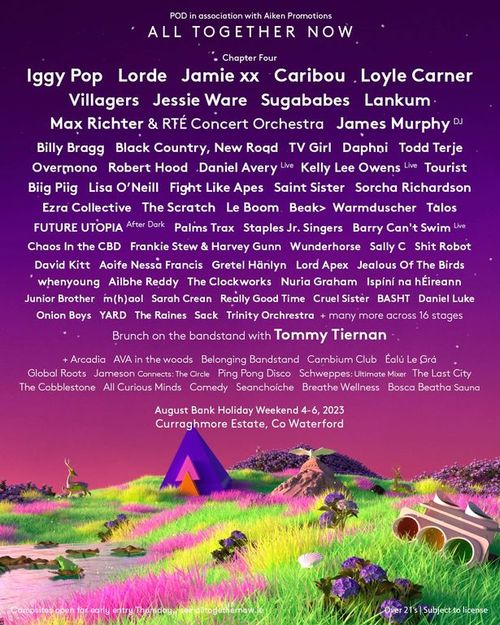 This is only a snippet of what's on offer this weekend. This is an extremely busy roster of acts & artists so please avail of the All Together Now App which is available across all platforms. A great way to organise and schedule your weekend is to mark the act you want to see as a 'favourite'. The app will then display your favourites in the order in which they will appear throughout the festival weekend. This way you can assess for time clashes and plan accordingly.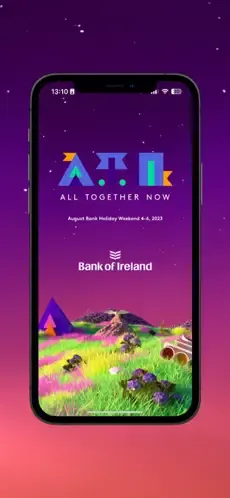 Please check all traffic & travel announcements before setting out for this event.
Tickets are almost sold out. Check here for more ticketing information.
*Performance times listed above are correct at time of publishing. Please check ATN app for any changes in schedule.